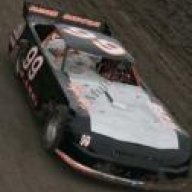 When all else fails, Smack em' in the Mouth!
The part I love is how so many PE1 types were telling us how stupid we were & how smart the eagles were to jump on extending Wentz 1st.
Wentz is no longer on the team & we still havent signed Dak yet.
Cowboys are out 30+ mil on the (according to Eagle fans) the lesser QB. While not only did the Eagles give needless millions to Wentz it cost them 30+ mil. to get rid of him LOL

Going against the Cap genius. I wonder who has fared better here?

2016 to before 2021
Dak = 3rd round rookie contract plus 31.4 mil
Wentz = top of 1st round rookie contract plus 90.2 mil (56.4 paid +33.8 dead money)

All for the same time period.
Cost the eagles more to get out of their contract, than it did for the Cowboys to extend Dak his one year.

Pure cap genius right there.