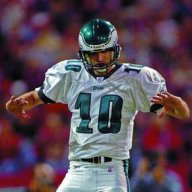 Joined

Jul 21, 2019
Location
Hoopla Cash

$ 100.00
That has nothing to do with the post I made. I disputed your statement about the Saints having a dramatically harder schedule than NFC West with actual data. Quit deflecting and making it about something else because you were wrong.
You didn't dispute anything.
Saints have played more games against contenders and have come out of it with more wins than the Packers.
Same goes for the NFC West teams.