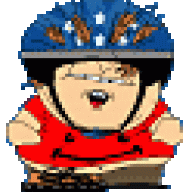 Joined

May 23, 2018
Location
Hoopla Cash

$ 1,000.00
Wims is a disaster. The three times I saw him - he was taking off 15 yards downfield on a false start. He miss timed a jump on a deep ball and basically fell down on a deep ball. The last time I saw him on TV prior to today? He dropped a wide open 45 yard TD pass that could have changed the entire complexion of our playoff game. Don't let the door hit ya in the ass, kid.

And I agree. You could see he was making his way to his 3rd and 4th progressions at times. Calmly tucking to run and accelerating through that seam for a big play looked effortless. Very impressive. He's as fast as most any DB out there, too.

I don't like the idea of him debuting vs that Rams defense. But... I'm just starting to think "fuck it". Let the kid play. Nagy HAS to know he's the only legit chance you have at making a run and saving your job.
just hope they keep some chemistry. This Adams guy and Fields have it. Its not a great white hope like Sanzenbacher this time around. But the one nice leaping catch he did make he was late off the line, so maybe its a communication thing with Fields? Just see Adams making plays in the game and Ridley making plays in practice so hopefully they will be 6 and 7.