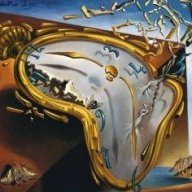 Joined

Mar 24, 2018
Location
Hoopla Cash

$ 1,000.00
Altho technically I guess we can say we're still in the offseason mode, I thought why not kickstart the preseason with a new thread, especially considering we're only days away from Preseason game #1. I like this
BearsWire
article containing 8 key observations:
From Justin Fields' progression to Alec Ogletree looking like a lock for a roster spot, here's what we learned after 2nd week of Bears camp.
bearswire.usatoday.com
Fields of course continues to impress and naturally the demands for him starting the season as our #1 QB continue to grow. But one of the other 8 takeaways in the article is the very legit concern as to the state of our OL. It remains one banged up unit, which makes me wonder if starting Fields is really the best strategy. Sure, the argument can be easily made that he'll gain the necessary knowledge and understanding of the game by actually playing in it. I've said from day one that altho logic dictates he'd be better off sitting and learning, emotionally how can we NOT want to see him out there asap? And if the OL was fully intact and healthy, I think I'd now be openly wishing for him to get the nod. But with a patchwork line to protect him??? I don't know, this really does give me pause.
As for some of the other takeaways:
*I'm pulling for Ogletree to make the roster. He's been playing his heart out so far in camp.
*It seems like there's gonna be a real battle for the last couple of WR spots and should be fun watching to see who comes out on top.
*Mooney seems primed for a big year. One thing, regardless whether it's Dalton or Fields throwing the ball, Mooney should have greater opportunities to haul in some of those longer throws, now that Trubisky and his anything-over-20 yards-a-disaster is no longer at the helm.
*The most surprising takeaway is the opinion that we have depth at the edge. Not sure I'm fully on board with this particular take, but the writer says the unit has been making a strong impression so far. Hey, I'm all about the glass being half full.