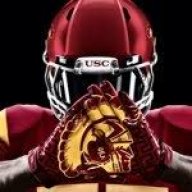 R.I.P. Robotic Dreams. Fight On!
Moderator
Joined

Apr 17, 2013
Location
Hoopla Cash

$ 16,709.00
I would say the Lakers won on the pure fact they got AD but waiting on Kawhi hurt them even though they still found a way to get some nice pickups: Green, Cousins at 3.5M imo.

They could have gotten Redick for $13M/year...still thinking Green was the best pickup in FA for the Lakers even at $15M/year.
Also think Cousins at $3.5M isn't a mistake, I think it would have been a good get even with FA's available.
I like bringing back Caruso and the Cook signing but other than that...they just got some bad defensive players. Either way they should get 50-55+ wins even with a decent supporting cast.

They need to start this lineup:

PG - Caruso
SG - Green
SF - Lebron
PF - AD
C - Cousins

PG - Cook
PG - Rondo (limited minutes)
SG - KCP
SF - Dudley
PF - Kuzma
C - McGee

Rondo, KCP and Dudley are very bad defensively. Not sure how much JaMaychal Green is commanding but it could be a solid move. Kuzma, Cook and McGee will actually be solid players off the bench especially Kuzma but I still feel like they need another wing.
Agree with pretty much all of this. As of right now, they have Green, AD and McGee for defense. But AD and especially McGee aren't going to be defending on the wing a lot and Lebron won't play much defense until the playoffs.
Vogel is supposed to be a good defensive coach, he's got his work cut out for him. His first order of business should be teaching Kuzma how to play NBA level defense. Kuz has the athleticism and length, but he doesn't know how to play defense at the NBA level yet.
Maybe limited minutes will help Rondo on defense because he won't have to spend as much energy running the offense.
But yeah, they need another wing defender or 2.
They should be able to win plenty of games and advance in the playoffs by out scoring teams. But they aren't winning a title that way. Especially if they see the Clippers in the playoffs because while the Lakers will be the better offensive team...the gap between the offenses will be smaller than the gap between the defenses.