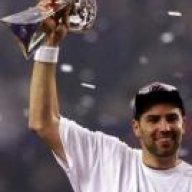 Joined

Jul 3, 2013
Location
Hoopla Cash

$ 1,000.00
We had 52 yards rushing while this defense gave-up 156 yards rushing. This team is in deep kimche. There are serious weaknesses in game-planning and execution. Two weeks in-a-row this team showed-up unprepared. The bye week isn't going to fix much unless the activity at the top changes. Period.
Nothing has changed with McVay and nothing ever will.
McVay and Snead are buds, and Kroenke is too busy trying to screw over the NFL over the StL mess to give a crap about McVay because he is still making $$.