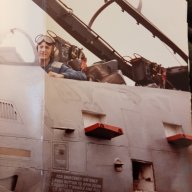 SportsHoopla's #1 Bucknut
Joined

Jun 25, 2010
Location
Hoopla Cash

$ 1,336.46
Ugh. This loss feels alful in so many ways. I start withthe negatives and finish with the positives.
Negatives: I knew we lost this game when Gudas turn over the puck not once, but twice which led to 2 goals to tie it at the end of the 2nd period. Gudas has to go. I'm done with this guy. The story of this series was turnovers and who would captalize on mistakes. The Pens took full advantage. Our PP was horrible.
Positives: I thought Neuvirth played solid today, but our defense was not up to the challenge. Clearing the puck out of zone continues to kill us. Couts was amazing, especially on his SH goal. I thought our youngsters played fairly well today. It was a learning experience and hopefully they take this into next season.
My opinion what needs to happen during the offseason: I think trading Wayne Train may be the right choice now. His value is still good and he is replaceable now. We need a good draft and possibly make some additions via FA. Goaltending will need to be addressed possibly?

On another note did anyone know Couts played with a torn MCL in this seriez? What a trooper he is.