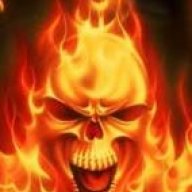 Joined

Aug 9, 2011
Location
Hoopla Cash

$ 1,000.00
I was kinda shocked after reading this on the Bengals website, as i didn't know he played that well. The rest of the line played so shitty I guess I just didn't notice how good Williams was.

According to Pro Football Focus, in his first NFL game he allowed just three hurries against the Chargers pass-rush tandem of Joey Bosa and Melvin Ingram on a defense that would finish in the top ten in quarterback knockdowns. In his first game against the Browns' Myles Garrett, he allowed no sacks and two hits on 72 Burrow dropbacks.

Although Williams allowed one of the eight sacks in Philadelphia that next week, Callahan feels like he played well that Sunday, allowing just one other pressure against a team that finished the season with the third-most sacks. He allowed no pressures on the 23 passes before he got hurt against a Miami defense that finished in the top ten in sacks. He also gave up no pressures against the Jaguars' explosive young edgers, Josh Allen and K'Lavon Chaisson, and yielded no sacks while allowing one hit on Burrow to a Ravens defense that had the NFL's second-most quarterback knockdowns.

"Jonah is very prideful about his craft and he wants to get better," Callahan says.

It starts with getting acclimated to new offensive line coach Frank Pollack and the two seemed to have hit it off. Extolling Williams' many tools last month, Pollack observed, "Nothing but up for Jonah Williams." After his first six practices with Pollack the past two weeks, Williams' focused attention to technique seems to fit Pollack's style.