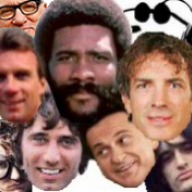 You've pulled one of the classic blunders.
That 142 really stands out as an anomaly, don't it? Quite likely due to the utter lack of other decent targets, and not much the studliness of Waller?
Not really. Consistent with the increase in talent level. Systems are one thing, but players aren't totally irrelevant. Waller is head and shoulders above those names...
I think the wild card in this is Gruden himself.
He's stubborn. And some of his decisions make no sense.
He traded Mack.
He let Amari Cooper go, who was young and productive.
He let Jared Cook bolt in free agency who was their lead TE in 2018.
Everyone figured Carr's days were numbered (and maybe they still are), yet all the Raiders did was sign Mariota?
Again, sometimes Gruden's decisions are head-scratchers.

If Gruden likes Waller, all will be fine. If not,