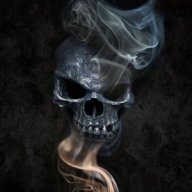 Fantasy Football Guru--??
Joined

Apr 17, 2013
Location
Hoopla Cash

$ 1,000.00
QB-I know TKO is gonna come at me but josh allen. looking at guys in the top 10.....or carson wince

RB-NonPPR-Kamara, standard-henry , nick chub

WR-Mike evans, Julio, AJ brown, Amari Cooper, Thielen, terry mclaurin, AJ green, Marquise Brown, edelman

TE-Kittle, yep.


D-Bears D....
I gotta ask, only because I need clarification, as I'm seeing an inconsistency.
Your not high on AJ Brown becuase he's in such a run heavy offense..fair enough, I get it.
But your also down in Henry, even after, by leading the league in rushing, he proved the finish of '18 was no fluke. They jettisoned D. Lewis, only other Rb to speak of on the roster currently, is a 3rd round rookie who had very little hype on him coming out.
Henry is still the guy, virtually the only guy, in a rush heavy offense, one so run heavy that you don't like thier #1 WR much, so why still down in Henry? I don't get where those two takes coexist...are you predicting injury for Henry? Or are you thinking Evans steals the show?