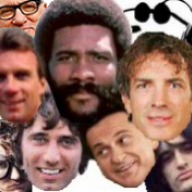 You've pulled one of the classic blunders.
Biggest bust at WR - Terry MCLaurin. Its standard operating procedure for Ryan Fitzpatrick. Set the world on fire for half the season or so, and then have a bad game, and be replaced. In WFT's case, when that happens, and it will, it'll be a death sentence for their WR's.
Wanted to address this too.
Earlier in the off-season, this topic came up.
If you separate the targets per position, the Washington QB trio of Haskins, Kyle Allen and Alex Smith, they only threw to the WR position
52%
of the time. Yet it was enough for McClaurin to have 1118 yards.
By comparison, Fitzpatrick threw to the Miami WR
61%
of the time which was for essentially 7 game starts (but was in 9 games).
As for Fitz being replaced, that part might be inevitable. Gunslinger Fitz can't help but throw interceptions. If Heinicke does take over, in his loan game (the wild card game),
63%
of Heinicke's targets went to WR.
For me whether its Fitz or Heinie, they will look to the WR more than what McClaurin had last year.
Now maybe this is just me defending my pick? But I did research the pick before I took him.
Not to mention that Las Vegas has McClaurin hovering around 1400 yards on gambling lines (1 of 3 WR in that gambling range).