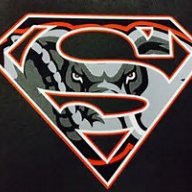 Joined

Apr 17, 2013
Location
Hoopla Cash

$ 142.55
It was a reasonable expectation. We kinda bullshitted our way to a 5 game win streak and the Mets were hot. Voodoo is real though, and we own the Mets.

It's amazing really. I feel like we've been off the whole time, especially offensively, but here we are with an 8 game win streak.

If we start getting some pieces back and get going offensively again(Acuna, Ozzie and Freddie are all in mild slumps), we're gonna be dangerous.
Yep. I'm hoping the gNats beat the Dodgers ....we could beat the gNats in a 7game series