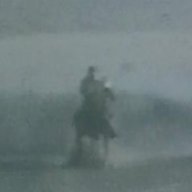 Joined

May 29, 2012
Location
Hoopla Cash

$ 190.00
Yep, 2.00 should be the correct decimal value.

Also, straight-up bets shouldn't have the spread value in their name, because then it's unclear whether the bet is intended to be straight-up or against-the-spread.

For example, on the

Arizona Cardinals vs San Francisco 49ers

, the two outcomes are currently labeled

"49ers win (-7)"

and

"Cardinals win (+7)"

which makes them look like against-the-spread bets, but the payouts of 1.26 20/77 and 3.95 59/20 suggest that they are intended as straight-up bets. This is confusing and can cause mistakes for both bettors (when staking bets) and the bookie (when settling the bets).

Even more confusing is

Tennesse Titans vs Denver Broncos

, where one outcome is

"Titans win (-3)"

and the other is

"Broncos win"

Is one bet ATS and the other SU, are both ATS, or are both SU?
Ok, in the process of fixing all of this. Gotta get Harold to delete tomorrow's games.