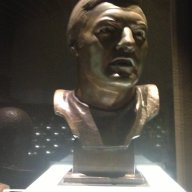 Joined

Aug 7, 2011
Location
Hoopla Cash

$ 1,000.00
Beachum might be as good as Moses but that doesn't mean anything. Beachum would play LT where we are home to a starting LT who has given up the leagues most sacks. Keep in mind the LT is the 2nd most important position on the field. Apparently RR doesn't know that.

What are you talking about being impatient? We were "patient" with Bruce Allen for 9 years. We were "patient" with Jay Gruden for 6 years. Did they not help get us into this mess? Should we have been more patient with Allen and Gruden? Stop saying we are not patient when its not true at all. 9 years was plenty of time with Allen. He should have been gone before.
We have taken shortcuts every
Which way we could since 1992. Forget everything for RGME ?