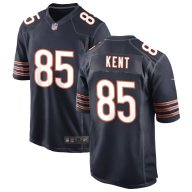 Joined

Aug 29, 2013
Location
Hoopla Cash

$ 1,000.00
Yes that's Trubisky's pro bowl year and the best year he's ever had as a Bear. So where do we find one of those? In the draft? And how long would it take to develop that QB? And if that QB doesn't work out like it hasn't been working out the last 35 years we lose everyone of value with nothing in return. Or are you talking about Foles?
Where do we find a QB that can throw for 3200 yards with 24 TDs and 12 picks? We have 2 guys capable of that. The league is full of them.
This is NOT a great defense. The great defenses in the past carry offenses. This defense isn't even the best in the league. This is a good defense but not a defense that can carry an offense. You're talking about defenses that are among the best in the history of the league. Give me a break with this shit.
This defense had a quarter against New Orleans where NO started with the ball 3 times at midfield or better and the Bears gave up a grand total of 6 points in that time.
This defense might not be great. It's very good. Plenty food enough to win a SB with. In an era where teams consistently run the scores up this defense is giving up less than 21 points a game without their star NT the entire season.
It's not world beating...but it's very good.
Julius Peppers is a freak of nature. If he's the bar 99% falls flat. No, the argument for tanking is, the chances of finding a competent QB in the next 2 years is smaller than: Finding a competent QB in the next 2 years with likely a new coaching staff, likely new upper management, new offensive line and hoping guys like Mack, Hicks and Fuller don't regress, oh and we will likely need to fill ARob's position too. That's a lot of IFs. Only idiots would take that gamble. So it makes sense why you support it.
Khalil Mack isn't a freak of nature? Hicks isn't? You brought up age...now you wanna move the goal posts.
I see your argument and I ask again....name a team that tanked and then won a SB. Still waiting.
How far back in history are we going here? I don't know who Dog Williams is but Doug Williams is a hall of famer. McMahon, Dilfer and Johnson played with 3 of the best defenses in history. Please don't lump this defense we have here in that category. It's not even close. You should know better than that. You're so fucking old you should remember those defenses like it was yesterday.
Doug Williams is absolutely not in the NFL Hall of Fame.
You asked for teams that won without QBs. That's impossible. I gave you teams that won without stars at QB. And once again...you want to move the goalposts.
The Bears defense, the one they have right now, is good enough to win a Super Bowl. Right now.
Yes because i literally meant "magic" you ass clown. Just like i literally mean "trade everyone away now" even though the trade deadline has has passed. Can you try to think a little deeper?

It's not just the QB position we have to fill to be offensively competitive. See above grey pubes.
If you were capable of staying on track in a discussion it would give you a lot more credibility.
Name a team that tanked and won a SB. Got one yet?
I love how you say: Find me a team that has tanked and won the superbowl. But your reasoning for not tanking is because we were competitive with Trubisky a couple years ago. So i have to come up with a superbowl winner but all you have to do to justify your position is, just be competitive. Are you this dense?
You want them to tank in order to be successful. So name a team that's done that. Success is defined as winning a championship...is it not?
By reasoning for not tanking is because tanking isn't a viable strategy in this league. It's not been proven to work. What has been proven to work is acquiring talent and using that talent. Teams that let good players go typically don't do well. Furthermore.....you don't have to tank to find a QB. The notion that you either tank or the QB position will continue to suck is not based in fact. Nor is the notion that having a high draft pick equals getting a good QB.
All I'm saying is, the writing is on the wall. We're not going to find a QB in the next two years and fix the oline and find a new WR1, all this with new coaching, new system, new upper management. The window is closed. It's best for this organization to come to grips with that reality sooner than later. Why is this so hard to understand? Bunch of idiots on this board.
What window is closed? Who decided is was closed? You? Who are you?