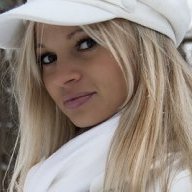 Joined

Dec 28, 2018
Location
Hoopla Cash

$ 1,525.00
He's not going to go to a school where he doesn't have a chance to win right away. His best-case first-year scenario at Nebraska would be 4 wins.
How did USC jump from 4-8 last year to being ranked Top Ten the next year?
If USC's coach can so transform that team so quickly, how would it be so impossible for a coach to do that at Nebraska?
Hate to bash my own team's division, but right now the B1G West is having it's worst season since it started. Which teams couldn't Nebraska catch up to? UW's been on a slow decline for a couple years now. Iowa's coach is getting old, so will they bounce back next year? Maybe, but how much? NW is looking bad. So if Nebraska can win 2 or 3 ooc games, and can beat NW, that's already 4 games. Are Illinois and Purdue so good they can't be matched?
With some luck and good timing they could win the division. I mean Minnesota is having a great year, but a ton of talent will be moving on at the end of the season, most significantly our preseason 1st team All-American Center, our 6th year QB and our preseason 2nd team All-American RB just to name some of them. UMn could lose both coordinators, too? I'm just saying.