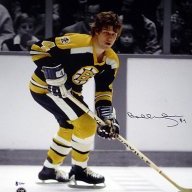 Joined

Jun 5, 2016
Location
Hoopla Cash

$ 1,000.00
With the way the NFL is right now especially the NFC having a winning record doesn't mean a whole lot. The Eagles didn't really beat a great team and probably the best team they beat was Dallas.

That's not a knock on the Eagles because despite that they still are a legitimately great team and a definite top 3 team in the league. Really most of the NFC didn't really play against a lot of great teams including the 9ers. But let's not pretend the Giants are in the same class as the real top teams in the league and beating them is a major accomplishment.

I think one of the concerns that could fly under the radar for the Eagles is the last team they played other than the Giants was on New Year's day so by the time the 9er game starts it'll be 28 days since they played someone different from the Giants. Will that manifest into anything? Probably not but I don't think that's a benefit to them in any way.
I agree with the NFC competition not being great and even taking that a step further, it really doesn't matter who beat who, especially early in the season. The Bills beat the Chiefs. The Chiefs thumped the Niners. Yada, yada. It means absolutely nothing at this point in time.
Imo, the whole S.O.S. argument is bogus anyway. It's the NFL, not college. Any team can beat anybody on a given day when the match-up is right for them. Hell, the Texans gave the Chiefs all they could handle. Washington beat Philly. Jags beat Dallas. The good news is that we can truly say this year, the current best 4 teams are in the championship round. No ifs, ands or buts necessary. We should have a great championship weekend with two hard fought close games. At least, that's my hope.