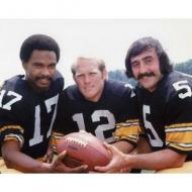 Joined

Jul 9, 2013
Location
Hoopla Cash

$ 1,000.00
a big nothing .........(Dustin Johnson grounded a club in a sand trap......he didn't know was a sand trap.)
(He grounded his putter and the wind blew his ball.) Nobody accuses Johnson of being a cheater.

With Lexi.....so what........I wouldn't have known the rule either. It's trick or treat rules.
I hear ya...some people think the coin deal was intentional, but I'm not one of them accusing Lexi of being a cheater...she's been more careless than anything and you just don't see the top players with multiple violations...while in contention.
This last one...if you're not sure if you should be a removing a sign that's larger than you are...just ask a rules official.