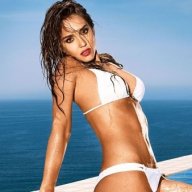 Joined

Dec 19, 2017
Location
Hoopla Cash

$ 1,000.00
I don't see any reason to ignore reality in this situation. The Superbowl is two weeks away, so a game could be pushed back a couple days if need be. Talking what is best for business and everyone into pro football.

Hell yes the NFL can step outside the box if it makes good business sense, and this does.

The last thing the NFL needs is a game this important not deliverying the goods when it could have with just a little creativity.

I made my point, need to back off now don't need to be accused of opinon spamming. See ya!
Yeah you kind of sound like a broken record, but you probably won't change a lot of opinions here, just as we can't not change yours.
Guess we'll see how it plays out.