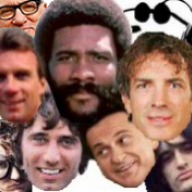 You fell victim to one of the classic blunders.
Yes, you read that correctly.
Matthew Berry
usually publishes his 100 facts by the end of June. Here it is August and there is nothing from him. Apparently, it did not get done this season, so I decided to put together as many as I could for anyone suffering from Berry's "100 facts" withdrawal symptoms.
Keep in mind I do not have a team of ESPN contributors and statisticians at my disposal to assist in compiling this list. Plus, I have a full-time job that has nothing to do with fantasy football. This is my disclaimer in the event that I do
not
make it to 100 facts – which is most assuredly going to happen.
If you're familiar with Berry's yearly article, he usually throws out a statistical tease to illustrate that it may be misleading to focus on one stat over another. Because I am lazy, it goes something like:
Player A averaged nearly 25 touches a game. He had the second-best scrimmage yards-per-game and tied for the most TD among RB.​
​
Player B averaged less than 2 catches per game and scored zero receiving TD. He had the most fumbles compared to other RB with his rushing attempts.​
Would you rather have player A or B? Uh-huh, it's the same guy.
Derrick Henry
. Now, other RB did have more fumbles, but no other RB had 378 rushing attempts. (See what I did there?)
1) Let's begin with a fantasy statistic that most experts tend to ignore: Even the
best
of the best fantasy
experts
have a 60% accuracy rate. Which is rounded up. Most other experts hover around the 55% accuracy. They may sound pretty convincing and have sound arguments. They may even have inside connections within the NFL industry. Despite all that, 55% is not all that impressive. Maybe less impressive given that this is their job.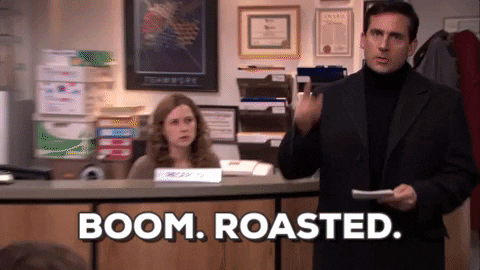 2) I could not find a percentage of accuracy for Matthew Berry. He must be bad or has been blackmailed to hide that accuracy. (See the gif above.)
3) All eyes may be on
Justin Herbert
to see if he can repeat what he did in 2020. In the last 5 seasons, I sampled 8 rookie QB. Relevant rookie QB who did well in there first season to be specific. In their sophomore season, only 3 of the 8 put up better averages than in their freshman season.
4) Herbert averaged 304.7 all-purpose yards per game in 2020. Both rookie QB who topped the 300 mark average in prior years did not match that same level in their sophomore season, dropping about 32 yards per game less.
5)
Desean Watson
had 5267 total yards (passing + rushing) which was 200 more than
Patrick Mahomes
and 300 more than
Josh Allen
.
6)
Carson Wentz
had 25 turnovers (interceptions and fumbles) in just 12 games.
7) Wentz's new team, the Colts, turned the ball over 14 times as a team.
8) To all the
Kirk Cousins
haters: In the last 8 games of 2020, Cousins was the fourth-best fantasy QB behind Aaron Rodgers, Watson and Allen.
9) Of the QB who have played in all of the last 3 seasons, Cousins is ranked 11 with an average of 261.1 total yards per game.
10)
Ryan Fitzpatrick
is ranked 9 with 267.1 total yards per game in those 3 years. His redraft ranking is so low he may go undrafted.
11) Since most fantasy leagues have 12 teams, in the last 8 weeks of 2020,
Derek Carr
and
Baker Mayfield
were the 11th and 12th best QB, respectively.
12) Currently, Cousins is ranked 16 and Carr 22 among QB in redraft rankings.
13) Only 3 QB have played
all 48 games
the last 3 seasons.
Aaron Rodgers
,
Tom Brady
and
Derek Carr
.
14) Only 3 QB have averaged over 500 pass attempts the last 3 seasons.
Matt Ryan
554.7,
Tom Brady
532.7, and
Jared Goff
514. Goff is now on the Colts. And
Matthew Stafford
now takes over for the Rams.
15) Stafford has averaged 575 pass attempts over the last decade.
16) Stafford has a career per-game passing average of 273.4. During the 5 years paired with the reliable
Calvin "Megatron" Johnson
to throw to, Stafford averaged 289.7 passing yards per game.
17)
Derrick Henry
won the rushing title and also had 2141 scrimmage yards. That's an average of 133.8 yards per game. But one RB had a better average.
Dalvin Cook
with 137.0 in just 14 games.
18) The benchmark for RB was 20 touches per game. Only 7 RB averaged that many touches last year.
Dalvin Cook
(25.4),
Christian McCaffrey
25.3 (in 3 games),
Derrick Henry
(24.8),
Joe Mixon
23.3 (in 6 games),
James Robinson
(20.6),
Josh Jacobs
(20.4), and
David Montgomery
(20.1).
Some prognosticators look at the second half stats to find some gems who might be ramping up into fantasy relevancy for the next season. Here are some interesting teammate statistics:
19) The last 8 weeks (from week 10 through 17), teammate
J.D. McKissic
had 117.8 points compared to
Antonio Gibson's
96.9. Gibson is currently a round 2 pick. McKissic could be had in round 11.
20) Same for Cleveland. In the last 8 weeks,
Nick Chubb
scored 147.5 points while teammate
Kareem Hunt
racked up 94.3 points. Chubb missed 4 games but both finished 10 and 11 with Hunt edging Chubb by 11 points.
21) 8 RB had a better fantasy average than Chubb. Currently he is the fifth RB being drafted.
22) 22 RB had a better average than Hunt. Currently he is the 24th RB taken in round 5.
23) Including the playoffs,
Ronald Jones
averaged 71.2 yards per game, doing most of his damage in the passing game.
Leonard Fournette
averaged 61.6 yards per game. Jones is 24. Fournette is 26.
24) Only 5 teams threw more passes than the Buccaneers. 20% of those passes went to the RB, which was about average by NFL standards.
25) A total of 19 RB finished better than
Ronald Jones
. 34 RB finished better than Fournette. Regarding Jones or Fourny for 2021? Your guess is as good as mine. At least they play on a good team.
26) Back in 2018, I researched a stat of RB who rushed for negative yards. In 2018,
Saquon Barkley
led all RB in negative rushes for loss with a whopping -117 yards. 19% of his touches were for loss.
27) Last year, Barkley only attempted 19 rushes. Almost half (9) were for negative yards. While he is credited with 34 positive yards, he also rushed for negative -22 yards.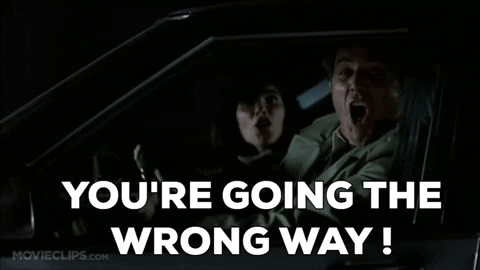 28)
Stefon Diggs
led all WR with 1535 receiving yards. That's an average of 96.0 yards per game. One WR averaged better.
Davante Adams
averaged 98.1 in 14 games.
29) In the last 8 weeks of 2020,
Justin Jefferson
had 157 points to
Adam Thielen
's 123. Thielen was the 12th-best WR in that span and also missed 1 game. Jefferson is a round 2 pick while Thielen is a late round 4 pick.
30) Baltimore WR
Sammy Watkins
last played with OC
Greg Roman
in 2015 & 16 while in Buffalo. He appeared in 21 games and averaged 70.3 yards per game.
31) In 2020, no Ravens WR averaged more than 49 yards per game.
32) In 2020, only 17 WR averaged better than Watkins' 70.3 yards per game (from 2015-16). Watkins is going largely undrafted ranking in the 224 range.
33) In 2020, the Ravens threw a league-low 388 passes. With only 57% of them going to the WR.
34) In the last 3 seasons, only 3 WR have averaged 10 TD.
Adam Thielen
is one of them. By comparison, Jefferson had 7 TD while Thielen doubled that (and also played 1 less game) with 14 TD.
35) The other 2 WR who averaged 10 TD in the last 3 years were
Tyreek Hill
(12.3) and
Davante Adams
(12.0).
36) In the last 8 weeks of 2020,
Tyler Lockett
had 108.9 points compared to
D.K. Metcalf
's 103.5. Here too, Metcalf is being drafted in round 2 while Lockett is waiting around in round 4.
37) I hate TE as a stand-alone position. This is a fact even though it is not statistical.
38) After
George Kittle
and
Travis Kelce
, there are not many options. This is opinion. Consider that WR
Danny Amendola
who was most-likely a fantasy afterthought, averaged 43.1 yards per game. As terrible as that may seem, only 10 TE averaged better. And not by much.
39) Removing the special "K's" from the average, the other 8 of the best yardage TE saw 49.6 yards per game.
40) TE
Robert Tonyan
tied Kelce with the most TD among TE (11). If you are expecting Tonyan to repeat, in the last 3 seasons, there is only 1 TE who has come close to averaging double-digit TD. Kelce with a 9.0 average.
41) The two next-best TD averages among TE the last 3 seasons are
Jared Cook
(7.3) and
Mark Andrews
(6.7). Cook is now on the Rams and is 34 years-old.
42) The Rams throw to the TE 22% of the time – which is low-end average compared to the rest of the NFL.
43) Time of possession (or TOP) is a seemingly insignificant stat. However, many offenses that stand atop of the time of possession category, correlate well to the top fantasy DST units. The
Saints
, for example had the second-best TOP. Likewise, their DST was one of the best in 2020. Was the presence of
Drew Brees
a big reason for both units?
44) In the 4 games
without
Drew Brees, the Saints DST averaged 9.5 fantasy points per game. In the other 12 games with Brees, the Saints DST averaged 7.2 fantasy points per game.
45)
Drew Brees
is now retired.
46) A good example of how TOP works against a team: The
Giants
had one of the worst time of possessions as an offense. From weeks 1 through 9, the Giants were the 7th-best fantasy DST. But after being on the field longer week after week, by weeks 10-17 their DST dropped to 20.
47) The
Cardinals
quietly had a top-10 DST (depending on your league scoring). The Cardinals also had one of the worst time-of-possession (TOP) offenses. In the last 3 games, their TOP improved (in their overall NFL ranking yet not mathematically) and their DST was the sixth best averaging 26 fantasy points per game in that span.
48) The
Broncos
are another sleeper DST. Despite playing the
Chiefs
and
Chargers
twice, the remaining 13-game schedule is against the second-softest offenses from 2020 that have trouble gaining yards and scoring.
Von Miller
returns as well.
49) It's very difficult for a DST unit to sustain take-aways from year to year. Usually, the top DST will drop the following year. Going back 3 years, the top 2 take-away DST units dripped by an average of 14.3 take-aways. Based on most typical fantasy scoring, this dip calculates to 28 fantasy points at minimum. Consider that a percentage of take-aways also factors into DST TD scoring as well.
50) The top 2 take-away DST in 2020 were the
Dolphins
(29) and
Steelers
(27).
Last edited: