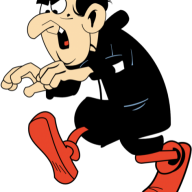 Joined

Aug 11, 2010
Location
Hoopla Cash

$ 1,400.09
I think you are right. I think the Killian trade may hurt long term, he looks like a really good pitcher.

And Luciano is younger and at this point better than Canario, so we don't lose much.
With Ramos, Matos and Bishop in the system ahead of him, I don't think losing Canario is a huge cost. He could be good, I just don't really expect it.
Maybe the organizational change will do him wonders. And Wrigley is a hitters park…