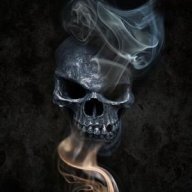 Fantasy Football Guru--??
Joined

Apr 17, 2013
Location
Hoopla Cash

$ 1,000.00
2019 - only 6 WR had more scrimmage yards than Moore.
2020 - only 8 WR had more...
2021 - only 8...

If anything, the only stat limiting Moore is his TD totals (4, 4 & 4).
I suspect that too changes this year.
I guess I'm truly not getting what point you're trying to prove with this???
DJ Moore mightve been 11th in yards receiving, but I cannot understand how his 14 yards rushing moves him up to 9th where only 8 are ahead of him, when #10 Dionte Johnson had 25 yards rushing, he obviously doesnt move in front of him.?? Return yards perhaps?? But in 90% of leagues those are irrelevant anyways. And if it is return yardage, its all purpose yards, not yards from scrimmage, yes?
But, regardless, in full ppr he was 17th or 18th, standard - 20th, 21st in points scored, and unless you're in that 10-15 range, you aren't a borderline WR1. Yards certainly matter, but points trump all.
And nothing in those lists address him dipping a full 10 yards a game under Darnold which certainly pushed him further down the list than he was in 19 & 20, which than allows for him to 'return to borderline status', because in the high teens, low 20's, he certainly wasnt last year.