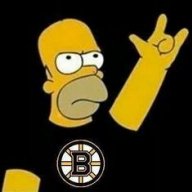 I'm retired. Get offa my lawn.
Joined

Jul 14, 2014
Location
Hoopla Cash

$ 1,000.00
Can't say there was one thing he listed that I'd ever willingly listen to. I fucking hate acts with dancing and screechy girlie shit.
Video Killed the Radio Star.
Groups and solo artists used to be about music. MTV started changing that. It became more about dancing and spectacle. Musical quality declined and it was more video production of mediocre bar bands.