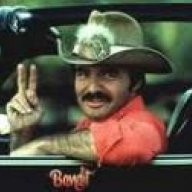 Joined

Jul 13, 2013
Location
Hoopla Cash

$ 1,000.00
So I know that as the years have gone one the running back by committee shit has gotten annoying, but this year seems to be the worst one yet. As far as I can tell, these are the only guys left that will get most of the touches in the backfield and don't have any true competition for those touches:

Jonathan Taylor
Christian McCaffery
Joe Mixon
Najee Harris
Dalvin Cook
Austin Ekeler
Derrick Henry
James Conner
David Montgomery
Alvin Kamara
Leonard Fournette
Saquon Barkley

I am really going to try and walk away with at least one of these guys in every draft this year.

The next tier is the top shelf of guys that share:

Javonte Williams (Melvin Gordon will still be annoying)
Ezekiel Elliott (Tony Pollard is lurking and probably is better at this point)
D'Andre Swift (Jamaal Williams will get plenty of early down work)
JK Dobbins (Gus Edwards or somebody else, since the Ravens never give one guy too much work regardless of who else is there)
Nick Chubb (Kareem Hunt always eats into his touchdowns and pass catching stats)
Travis Etienne (James Robinson will get a lot of early down work once he's healthy)
Aaron Jones and AJ Dillon (will probably be about a 50/50 split, but both will be very valuable in fantasy this year)
Damien Harris and Rhamondre Stevenson (will also probably be about a 50/50 split with maybe just a touch of Ty Montgomery on passing downs but not enough to ruin their value as both will be valuable in fantasy)
Cam Akers and Darrell Henderson (neither of these guys is exactly a picture of health but if they are ever both healthy this seems like a 50/50 split also)

Backfields that are should have a main guy, but nobody has any confidence in them at this point:

Buffalo - Singletary should be the main guy, but Cook is going to take away passing and some early down work and now Moss might take goal line work and that doesn't even count that their best running back is their quarterback. Going to probably be another year of running back nightmares for fantasy owners.

Kansas City - Everything we've read says that Edwards-Helaire should still be the guy and the fight is to back him up between Jerick McKinnon and Pacheco with Jones probably going to be cut. Both Darrell Williams and McKinnon outplayed Edwards-Helaire last year playing the #1 role so I'm not sure why Andy Reid would keep beating his head against the wall but we'll see.

Las Vegas - I know that Treff has confidence in Jacobs, but I'm not sure the rest of the world including the Raiders coaching staff shares that sentiment. It looks like Drake will be cut and Treff's best friend Ammmmmmmmmeeeeeeeeeeeeeerrrrrrrrrrrrrr will play third downs with Zamir White factoring in somewhere. The Raiders should just run him into the ground, but I honestly have no idea what the hell they are going to do.

San Francisco - So this should be Elijah Mitchell's job when he's healthy, but he had a problem with that last year and it is Kyle Shanahan. The problem is that nobody has any idea what order the four backup running backs should be in between Sermon, Hasty, Wilson, and Davis-Price. Let's hope they at least cut one of them before the season, but honestly if at the end of the year you told me that any of these five led the team in carriers I wouldn't be shocked.

The nightmare backfields

Houston - I guess Pierce is probably the favorite right now, Mack and Burkhead to back up, but Pierce doesn't catch the ball and Houston is going to suck ass again this year, which means the early down guy won't be on the field the entire second half again and they aren't going to have a ton of red zone opportunities. The only way somebody from here makes an impact is if they play all three downs like Burkhead did at the end of last year when they had no other options.

Miami - All the reports say that Chase Edmunds is going to be the main guy with Mostert as his 2nd and the other three (Sony Michel, Salvon Ahmad, and Myles Gaskin) fighting for the scraps but we will see. They certainly paid Edmunds like they wanted him to be the guy and if he can stay on the field for three downs since he will most certainly be the pass catching back then it could be true. The old coaching staff seemed to favor one guys getting touches, you just never knew who that guy was going to be, but with Mike McDaniel coming from the Kyle Shanahan lineage, who the hell knows what will happen.

New York Jets - I think the assumption after they drafted him is that Breece Hall would immediately take over the #1 spot with Michael Carter then backing him up, but there has been nothing that has happened in training camp or in the pre-season to not think that Carter is still the #1 and Hall will be the #2. Sprinkle a little Tevin Coleman, Ty Johnson, and Lamical Perine in there along with a quarterback that might miss the regular season and this just seems like a giant clusterfuck.

Atlanta - The only thing we really know is that Cordarrelle Patterson will play on passing downs and as a wide receiver in some formations, but also that his snaps will be limited because they don't want him to wear down. After him is a "fight" between Damien Williams, Tyler Allgeier, and Caleb Huntley for a running back spot that was just awful last year anyway so I'm not sure it matters who wins it. As long as Mariota is the quarterback, that's even less opportunities for the running backs because not only will he run more, but he's not going to dump it off to running backs if protection breaks down because he'd rather run it himself. Not sure anybody here is worth it.

Philadelphia - Well they keep saying that Miles Sanders is still the starter and Gainwell and Boston Scott will back him up, but when the guy himself says to not draft him in fantasy, who am I to argue with him? This backfield the last couple of years hasn't been easy to figure out and I don't think it gets any easier this year. Maybe they will let Miles Sanders score just one freaking touchdown this year though after 0 last year.

Washington - This one came out of nowhere as Antonio Gibson was a solid RB2 before the NFL draft. Then they draft Brian Robinson, then the coaching staff has nothing but praise about Robinson and Gibson fumbles in the first pre-season game. And then all of the sudden Gibson is playing special teams and Robinson is running with the first team and now who the hell knows what's going to happen when the season starts. Was this just a punishment for Gibson and he will still be the starter once the season gets here? Regardless, it certainly looks like Robinson is going to get some early down carries and the goal line carries and JD McKissick is still going to be playing third downs and two minute drills, so this whole backfield is looking more and more like a nightmare unless either Gibson or Robinson gets hurt.