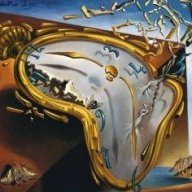 Joined

Mar 24, 2018
Location
Hoopla Cash

$ 1,000.00
agree with most. but i don't like the idea of assuming bummer will be much of a closer. if you think your team is "on the verge" of seriously challenging then why would you let one of the best closers in the game go? bummer has stuff etc. but NO track record of closing (exactly 1 save in 4 years). please ... someone explain your logic to me.

also collings should not ever be expected to be even a 2nd string catcher. i recall reading he just doesn't have the stuff for it before he was drafted and imo nothing has changed! he'll be a dh at best and i don't believe he's a major leaguer at all.
That was my concern about Bummer - does he have the goods to close out a game. I think he does, but I'm not sure we can bank the season on this. I still prefer that he remains our top setup guy, but that means someone has to step up as the closer, either in house or if the Sox sign someone.
I'm definitely in the camp of those who feel Collins is on the verge of being a total bust. To me, without question, this is a make or break year for him. Like Mingo said, the Sox may want to start him in the minors to see how he works out. I guess for him, his only shot at making the roster when the team breaks camp is if the Sox choose not to sign a backup catcher. That would tell me the job is his...........for the time being.