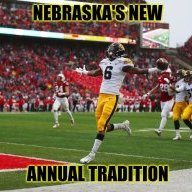 Dad, World Traveler, Investor, college football
Joined

Jul 2, 2013
Location
Hoopla Cash

$ 436.36
There are some that won't happen. I present you those that will not draft Lawrence:
Chiefs
Bills
Seahawks
49ers
Rams
Texans

The highly doubtful list includes:
Broncos
Dolphins
Bengals
Chargers
Jets
Giants
Panthers
Saints
Vikings
Cardinals

That is half the league. I am sure if I thought about it a bit more I could come up with others.
If Lawrence stays healthy this season, if there is one, I think there are only two teams will not draft Lawrence
Chiefs have Mahomes
Bengals drafted Burrow
Elway will NOT pass up a chance to draft a Lawrence.
If a team earns the draft rights as the #1 pick for 2021, but don't want him, they will be able to name their price for him. And a team will probably pay it.