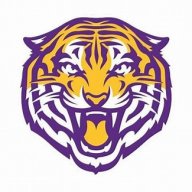 Joined

Jul 20, 2013
Location
Hoopla Cash

$ 1,000.00
The Pels are having a great draft with their first 3 picks. Griffin keeps getting good deals for the team in trades. Trading down was a good decision. In addition to getting picks 8 and 17 for 4, the Pels now have an earlier second round pick at 35. Also, the Pels got a 1st round protected pick in 2020.

Zion will be a game changer. He has a humility about him. That is a good sign for a guy with such great talent. I think he will work at his game to keep getting better.

Hayes is a shot blocker with lots of potential. On offense he plays to his strengths when he has opportunities for dunks. The Pels coaching can help him develop.

A-Walker plays well on both ends of the floor. He gives the Pels depth at guard.