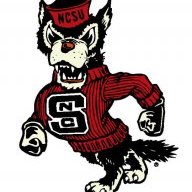 Joined

Apr 12, 2018
Location
Hoopla Cash

$ 1,000.00
I do not plan on sticking around but I have been reading the board every month or so since I left. I will offer my thoughts even though its early regarding " a plan". With football only related matters, not the general state of the organization and Snyder:

1. Hiring Ron Rivera: This could potential have been a mistake.
It way too early to say it was a mistake or to even think about firing him or saying anything like that. However, the warning signs are there.
First of all, he was not really succesful at Carolina and I have pointed that out. In 9 seasons, he only had 3 winning seasons. That is not good and tells me he is not that great of a coach. I was on board when the hire was made but after seeing the Carolina fanbase reaction and doing some basic research, this potentially could have been a mistake. Of course, he could win the Super Bowl next year. We do not know. His refusal to call timeouts late in the game are head scratching and make no sense.
I am very hesitant to give a HC full control of personel and believe the GM brings in the players. It seldom works out the other way and caused Holmgreen and Shanahan to lose their jobs.
RR wanted to bringyes men instead of talent. I believe locker room culture is important but I would rather go with talent. The Chiefs are a great example. Kelce is a jerk and Hill's off the field behavior is deplorable but they are the Super Bowl champs. RR brought in "culture" guys but NOT the talent. That is a problem as talent trumps culture. Maybe his plan is to do this in year 2 but he has a possible franchise QB he is trying to save and so far, his plan has backfired. RR even admitted that Haskins is has a time limit.

2. The offseason was a disaster:
I said this several times and was run off the board for suggesting this. Dean said that Haskins would get weapons in FA. That never happened period. He has little to no talent around him at all. I get Haromon and Guice losing his mind but you cannot keep a straight face and say Logan Thomas and JD McKissic are weapons. They are cast offs and back ups...not starters.
Regarding the OLine, I said that we should have let Scherrif walk but Skinsdad and others wanted him. I said he was injury prone and his play was slipping. He could not even make it past 1 game. Its his 3rd trip to IR with 3 different injuries. History repeats itself and the team failed to act on that. We are paying him absurd money to stay injured and could have brought in a replacement. We did not do that.
The rest of the OLine is a mess and RR did NOT address it. Haskins is under current pressure and the running lanes are not there. I repeatedly called for OLine help via FA or with additional draft picks, but it did not happen. RR's plan to protect Haskins with mid-round picks and career journeymen makes no sense at all and he has put the team in a difficult position.

3. The fate of Haskins:
Because of the lack of direction RR has taken, we simply do not know what we have in Haskins. Is he not an NFL QB or does he simply not have the talent around him to succeed? We will have to go into 2021 with that same question because we will not be acquiring additional talent. Do we draft a QB with our 1st pick or draft talent to support Haskins? Nobody knows at this time. What we do know is that RR and Smith botched addressing the offense this year and that was the main goal. We had the worst offense in 2019 and it is not really improved.

Bottom line, there isn't much of a plan now because of the poor decisions the FO made in the offseason. We have numerous holes for 2021 such as LT, RG, WR, TE, FS, CB. We do have cap room and should have the draft picks but does anyone really trust RR and Smith after last year's disaster?

Other points:
-We all saw the Sean Davis disaster coming
-Hopefully RR gets healthy and beats cancer
-Do we trade Kerrigan since we are not going anywhere?
-What is the draft approach for 2021? Franchise QB or LT?
-How much do we use in cap room to fix the glaring lack of talent we have?
-Perhaps RR helps instill a better culture but is a transition coach for us?
-The focus on building the defense first and ignoring the offense mostly has put us in a bad spot.
Are you a professional sports writer? If not, you should be. Great writing!