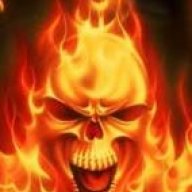 Joined

Aug 9, 2011
Location
Hoopla Cash

$ 1,000.00
What's the teams most needed position upgrade Anthony Cartagena, Silver Spring, MD

ANTHONY: Look, I'll take the bait. I know I got ripped for my last Choice when I suggested they need to upgrade several positions on defense. To some, apparently that meant I think the offensive line rivals the great Bengals units of the late 1980s and needs no help.

Not what I said, so let's try it again.

Browns quarterback Baker Mayfield is 5-1 against the Bengals with a 111.4 passer rating. Ravens quarterback Lamar Jackson is 5-0 against Cincinnati with two 100-yard rush games and a 97-yarder. Browns running backs Kareem Hunt (on 55 carries) and Nick Chubb (on 97 carries) average five and 4.8 yards per carry, respectively, against them. In the last 18 division games the Bengals have 22 sacks.

All that said, they've been racked by injuries on that side of the ball for the last three seasons and have already made some significant upgrades via the draft (safety Jessie Bates III, end Sam Hubbard) as well as free agency when they made nose tackle D.J. Reader and cornerback Trae Waynes their highest-paid free agents in history last year. Safety Vonn Bell has been one of their greatest free-agent pickups ever on and off the field.

All but Bates and Bell missed significant time last season and they still played six winnable games (Chargers, Eagles, Washington, Giants, Dolphins, Cowboys) that they ended up losing, so you'd have to say if they're healthy they're on the uptick. But with their best pass rusher (Lawson) and one of their best cover cornerbacks (Jackson) potentially in free agency and the upgrades needed at defensive tackle, on the edge and at cornerback, I would think defense needs to be a major priority before they keep falling behind in the North. In the draft and free agency.

Clearly they have to do a better job of protecting Joe Burrow. No question they need to upgrade the line. I never said anything differently and I would expect them to do that early in the draft. And if they do indeed take Oregon left tackle Penei Sewell at No. 5, that means they've drafted an offensive lineman in the first round in three of the last four drafts and four of the last seven. So it is not like the line has been neglected. They have invested in it.

My only question is, if you're going to drop $50 million on a high-rent guard or another offensive lineman, what have you got left to sign an edge, a D-tackle and two cornerbacks? If you can do it all, by all means. Pro Football Focus says they can get Dayton's Joe Thuney for four years at $57 million. Love it. But can you do it without blinking against Chubb and Hunt?

To me, it makes more sense to upgrade the O-line with a guy priced in the next tier. And, really, they proved they could win with two solid vet guards in Xavier Su'a-Filo and Quinton Spain. Sure. Upgrade, but break the bank on defense. Plus, the re-hiring of offensive line coach Frank Pollack and putting him in charge of the run game should also count as an O-line investment.

I've said this before. I've said it again. And I'll keep saying it. Their best offensive lineman in pass protection just may be running back Joe Mixon carrying the ball.

Upgrade where you can. And that just doesn't mean personnel. All I'm saying is there's more to do on defense.