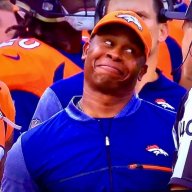 5 Time Poster of the Month
I'll be taking a mini vacation next weekend. It's part of my bucket list to see the major battlegrounds/forts and other sites from the Revolutionary War. I'm starting with the site in Mobile, and might make it to Jacksonville to see the only two from East/West Florida (at that time). Next up is SC for me.

Since there's only a few there I'll be checking out Ft. Sumpter and other general historic areas, plantations, etc. I'm also staying in the French Quarter - which I hear is quite a bit less fragrant and more colorful than the last one I visited.

Any other suggestions I should do/see/visit while I'm there? Thanks in advance.