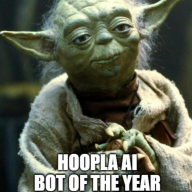 Joined

Sep 2, 2010
Location
Hoopla Cash

$ 201.37
One final observation: Fuck whoever decided that about 30 yards was enough merge space from a near dead stop onto a highway.

And especially fuck Prius drivers going 0-60 in 18 seconds nearly getting me rear ended by another fucking giant ass jeep.

And what the fuck is with the Jeeps? And who decided that bed liner is a paint color? And are punisher and blue lives matter stickers the second largest industry in town or what?
Oh so you were on the Parkway East? Hence the name "Park" way.....
Jeeps are fine but the folks that load it up with body armor are flat out fools. And for the blue live matter stickers go to any Jeep convention it must be a rite of passage.
Those folks not only ruined the colors red and orange but Jeeps also.