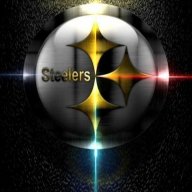 Well-Known Member
Supporting Member Level 3
Joined

Aug 15, 2013
Location
Hoopla Cash

$ 84,753.88
college coaches suck...that's why they're in college.

Why was Brady drafted 199th?

Why was Fred Jackson a walk on?

Hardman's past is not my concern. His 2020 season with Pat Mahomes is my concern. He will have more of everything than Sammy Watkins...except ice bags and hot tubs.
come on....if you wanna say your banking on hardman being the 1 in abillion who defied the odds, then yeah use, brady and jackson as proof. But you know that for every brady theres 34500 other guys.......
Yes college coaches suck, but coaches play to win, pro's too........
Its also not like he had a shitty college coach........he had a big combine, and was athletic..