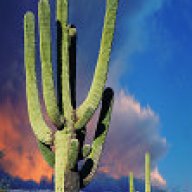 Joined

Mar 5, 2014
Location
Hoopla Cash

$ 1,531.72
nobody wants that. all those guys were lousy picks and we all knew it when they happened. what i had HOPED for was a top, experienced and proven winner. a guy who knows how to motivate a team before going out on the field! we never got that. i'm just tired of beating up a bunch of nobodies to average teams and then getting shellacked at the end of the year. always hoping a new, better coach can change that.
kelly's 1-7 (most were blowouts and that one win coming against a decimated team) record against top 5 teams is not my idea of a good coach.
sure, who wouldn't to see a return to the teams of parseghian, montana, the better holtz teams, but who is that guy? meyer was there and left, was unsuccessful. they tried to get him back and he passed. holtz also complained about recruiting and had his own struggles. talent seems to be more of an issue.
can you think of a coach whose team was consistently top ten, that was fired for not winning the big one?