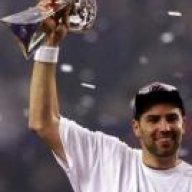 Joined

Jul 3, 2013
Location
Hoopla Cash

$ 1,000.00
For fun how do you rank the top rookie RBs?
Harris, Williams/Etienne, Sermon and Carter.
Williams and Etienne are really a toss up for me. I think Williams is slightly better, but may take longer to see significant PT, whereas Etienne will be the receiving back from the get go and will see increased role as the season progresses.
as for long term, I like Etienne's situation better than Williams in Denver.