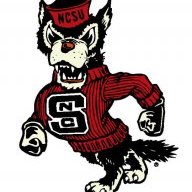 Joined

Apr 12, 2018
Location
Hoopla Cash

$ 1,000.00
I believe that was just more of the mixed messaging. No more no less. And given the current state of this laughable division this year...still an accurate assessment, lol

Of course!

Just gotta stick my

in again here. You play the schedule in front of you. To me, it's not about 'embarassing' In terms of wins for the division. It remains playing hard, with fight and if the division happens, so much the better for a developing and young team. nothing embarrassing to me about a young team experiencing a one and done playoff round. In fact, I'd argue, a valuable learning experience for their tool kit.
Wouldn't it be funny if the team that wins the NFC East went on to win a playoff game or two before they are eliminated?
Stranger things have happened.