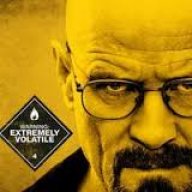 Stay out of my territory.
Joined

Nov 5, 2014
Location
Hoopla Cash

$ 1,000.00
The first playoff game is coming up and it's gonna be wet, rainy and windy. That helps Seattle imo. The rain forecast is about 1 inch of rain that stops just before kickoff. So the field will be wet, but it probably isn't going to rain much during the game. The wind OTOH will stick around.

They say it's tough to win 3 times against a team, but the stats say that the team that won the other 2 games wins the 3rd game 66% of the time.

Will we focus on the run more? Both teams will likely go strong on the ground, but the Niner run defense has been great and Seattle's has been near the bottom of the league.

How will the passing game be effected? Seattle likes to throw deep and despite the rain and wind, I expect SEattle to throw it to whoever Lenoir is covering early and often. It wouldn't surprise me if DPI was part of their strategy on offense.

How will Purdy fair in the rain? He got some practice time this week in the rain and wind and seemed to do fine.

What tricks will Seattle pull? They're playing with house money. The Niners are favored by 9-10 points, and few think Seattle can win, so they have nothing to lose. I think the Niners are expecting fake punts and onside kicks. You never can tell what Pete will do in a game like this.

Well, what do we think?