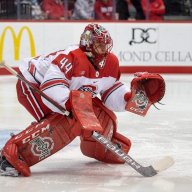 Joined

Nov 19, 2014
Location
Hoopla Cash

$ 200.00
13-20 at home
18-15 away

Even if we were just going .500 at Jacobs right now, that put us 4 games back. We need to take advantage of playing in Cleveland and get some wins going here.

It looked like we were gonna turn things around a couple of weeks ago but now we've lost multiple series in a row.

Bright side, Lindsor looks impressive so far after his call up.