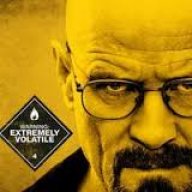 Stay out of my territory.
Joined

Nov 5, 2014
Location
Hoopla Cash

$ 1,000.00
Which 0-2 team has to be the most worried at this point?

Pats
Bengals
Texans
Chargers
Broncos
Vikings
Bears
Panthers
Cardinals

It really comes down to the Bengals, Chargers and Vikings. All expected playoffs or better this season. I think the Bengals have to be the most scared of all of them, particularly with Burrow maybe having to sit out for a week or 2 to rest that calf. Can they dig out of another early season hole?

And The Chargers HC, who was already on the hotseat, should probably be packing his stuff after another early loss or 2 and their upcoming schedule (Vikings, Raiders, Cowboys, Chiefs) does them no favors.

I don't think the Broncos are all that worried. Their QB and HC have lots of leash at this point due to their contracts and draft compensation paid to get them. Honestly, they should be worried about their defense more than anything else.

The Bears were the popular pick to take a step up this year and we've seen how well that's going, LOL.

For the Cards, Panthers, and Texans, this was the plan all along. They expected to be losing a lot this year.