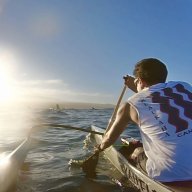 Joined

Oct 22, 2010
Location
Hoopla Cash

$ 1,000.00
Let me just clarify that I think DB is a great player with a great contract, and he's someone who I think is ideally suited to being on a team's third or fourth line, not the team leader or the marquee star, but the fan favorite with great work ethic, pumpkin grin and, when removed just slightly from the limelight, a reliable and sometimes highlight-reel goal-scorer. Not to mention the bone-crushing body-checks and the community service.

Here are the teams with "high levels of interest" in Dustin Brown | ProHockeyTalk

This morning on Twitter, TSN's Bob McKenzie shared the teams that are supposedly interested in acquiring the services of Dustin Brown, the Kings' captain who's all of a sudden available prior to Monday's trade deadline.

[the tweet names BOS, BUF, NYR, NJD, TOR, EDM, PHI and VAN.]

It's an interesting mix of contenders, up-and-comers, and Buffalo. Given all Brown brings to the table – toughness, goal-scoring and a manageable cap hit – he makes sense for all of those teams to pursue. The question is, what does Kings GM Dean Lombardi want in return? Via Pierre LeBrun: One source told ESPN.com that the Kings would like to get defenseman Luke Schenn and highly touted forward prospect Matt Frattin from the Leafs in a Brown deal.

My sense is that Toronto would find that price too rich, but GM Brian Burke — who had Brown on Team USA in 2010 — really loves Brown.

So, putting all my feelings about Brown aside (and I, at this point, would like to see what happens with Jeff Carter added to the top-six with Kopitar, Brown, Williams, Richards...and King? Nolan?), what would the Kings get in return from the aforementioned teams?