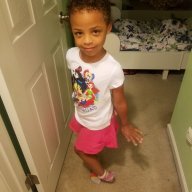 Joined

Sep 18, 2020
Location
Hoopla Cash

$ 1,000.00
I don't believe in the Rodgers situation that money had anything, in any way, to do with it. I think it had more to do with "hey Aaron, what do you think we need to upgrade your play and the offense as a whole". I would think they'd want to. Doesn't mean they have to do what he suggests, but enough respect to show they want to improve. I think the problem was that they not only took Love in the 1st round, they traded up for him and didn't need to. Very, very similiar to the Maddox situation with Denver, with a quality player sitting there that would have benefitted Elway and we took a player that was considered good enough for the first round.

You're discussion of Brady and overall great offenses is spot on. How many times has the #1 defense beaten the #1 offense in the SB? Give me that damn defense any day and the players that go with it.
Problem with getting any player involved is a few things.
One, they are ignorant about the cap and how it all works.
Two, the franchise essentially protects the players from public scorn. If and WHEN they make a wrong call or doesn't work out, they risk getting crushed or if a player finds out say Rodgers didn't want a certain player, how would that play in the locker if and when that player finds out Rodgers (just an example) tried to replace him?
Three, Mickey Mantle once said, "it is amazing how much we don't know about the game we have played all our lives."
Let's say you are a GM and your job is on the line. You have a keen understanding of cap ramifications. You know the player (Rodgers for example) doesn't. Now how much do you really want the player to know how the sausage is made? I honestly don't think so, cause when that player gets deeply offended by the fact that he himself is being discussed in trades, what now? You may be shocked how often STAR PLAYERS are discussed.
The Pats didn't let Brady in on what they were doing for the very reasons I discussed. If anything Brrady was treated a thousand times worse. Imagine 6 super bowls and pip squeak like McDaniels is yelling at you?
Unlike Rodgers Brady has proven that he doesn't go into a little pouty shell when his team is down. Rodgers has displayed that quite a bit actually and one reason why such a star has less 4th quarter comeback wins than Joe Flacco or Kerry Collins etc.