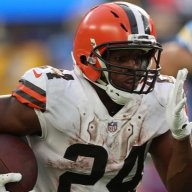 Joined

Oct 18, 2012
Location
Hoopla Cash

$ 10,027.79
I don't think many people factor bullpen heavily in their voting is my concern.
Well it seems to be easily the 3rd factor we look at...which makes sense but I have been saying for awhile, a bullpen in the playoff is very important and a key but it's still a 3rd. I guess increasing the number of bullpen guys could help. 5 is good but...
Problem is most of the guys we will be taking are closer or setup guys so that really doesn't help us.