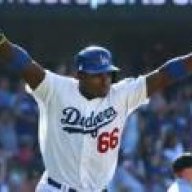 Joined

Apr 17, 2013
Location
Hoopla Cash

$ 1,000.00
Commissioner Bud Selig said Wednesday that the
Tampa Bay Rays
' ongoing dispute with city officials about relocation is "very troubling," and that the league plans to intervene on behalf of the team, reports Eric Fisher of [ame="https://twitter.com/EricFisherSBJ/statuses/368043951657209856"]
SportsBusiness
[/ame] [ame="https://twitter.com/EricFisherSBJ/statuses/368034871132057600"]
Journal
[/ame].
It is unclear how exactly MLB is planning to help Rays owner Stuart Sternburg in his negotiations with St. Petersburg officials -- Selig declined to say if relocation was on the table -- but pressure from the league should at least help the team get beyond its current impasse.
At present, the Rays are tied into an air-tight lease that dictates they must play at Tropicana Field through the 2027 season, which is still in the very, very distant future.
Sternburg has attempted to negotiate an agreement with St. Petersburg mayor Bill Foster that would allow the team to explore other stadium sites in the area, but nothing that will allow them to move before completing their lease at the Trop. Foster has also held the threat of litigation over Sternburg's head if he should try moving the team out of the St. Petersburg area, reports the
Tampa Tribune
.
Craig Calcaterra of
NBC Sports
speculates that the league could help the Rays buy out their lease, which would at least open the possibility of moving sometime this decade. Tampa Bay's per-game attendance this year -- 17,791 as of July 25 -- is the second-worst mark in Major League Baseball, per the Tribune.