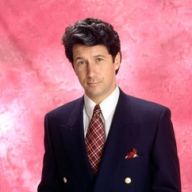 Joined

Jun 28, 2014
Location
Hoopla Cash

$ 1,152.09
Did you guys notice Shaw is now packing 3 4K channels on it's cable package? A random TSN and two Sportsnets that have scheduled things.

But the 4K PVR's seem to be having issues.

I looked at baseball the first day I noticed and it looked superb. But since it was only baseball I quickly changed the channel.

I did watch the Sunday Night NFL game on the TSN channel. But it was live since recording didn't work.

Saw a bit of Habs-Leafs.

Was hoping F1 on Sunday AM would be carried but since I couldn't record anyway...

SportsNet does have Bundesliga soccer though. Hope the PVR issues are fixed before those soccer matches.
I have Telus but I've barely been able to sit and watch TV for a month.