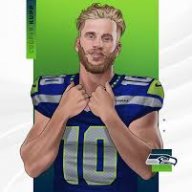 Joined

Oct 22, 2013
Location
Hoopla Cash

$ 69.05
Read Hot takes.
I don't trust Mahomes without Hill.
Kelce is going to be doubled
Could they do better. Yes. I expect to be wrong here but for now they don't have the Guns to keep up with the West.
Their operating with a pistol.
Chargers have a Sniper rifle
Raiders and Broncos have AR-15's.