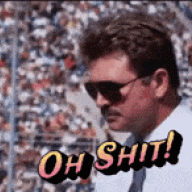 Well-Known Member
Staff member
Joined

Jul 23, 2013
Location
Hoopla Cash

$ 113,551.13
Agreed. But that was one game. Do the Bucs make the playoffs with Rodgers? Do the Bucs make the Super Bowl with Rodgers. This isn't JUST about the Super Bowl. It's the whole season.
Put Jamies Winston back as the starter amd does anyone actually think he takes them there....absolutley not....
Brady took them to the SB.......its just the def played lights out vs KC......