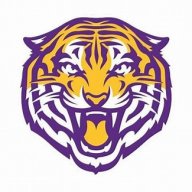 Joined

Jul 20, 2013
Location
Hoopla Cash

$ 1,000.00
QB D. Watson is said to be angry at the Texans. Who wouldn't be after they traded away his best WR. He's even more angry with the way they have handled their GM hiring.

There are rumors that he would consider a trade to the Fins.

I will preface my comments by saying that if the Fins build their offense like the Saints with a great oline (they have already been adding talent) & dynamic playmakers (we can expect that this offseason) then the Fins could be special. I see some Brees potential in Tua. If no trade happens it wouldn't surprise me if Tua take his game to the next level.

If the Fins have the opportunity to add Watson then they should consider it. It would be costly in trade assets and payroll, however, he is a proven commodity.

For the Texans they need a lot more than a QB to be competitive. They need a total rebuild. The Fins are one of only 3 teams with 2 first round picks this year and the Fins also have 2 second rounders to negotiate with. One of the picks is a top 3. The Texans could get their next QB on a rookie salary and more assets. I wouldn't sell the farm for Watson, however if both sides want a trade then something could get done.