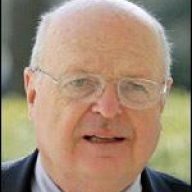 DeDe Dorsey FanClub President
by the end of the year they will be talking about where Joe Burrow might play next, because Cincinnati is clearly a shit show. There's a lot of friction in Houston with Deshaun Watson being surprised with them doing dumb stuff, many sports writers will at least pretend that there is a similar problem here and be sniffing it out.
I can't decide what I think about the Watson stuff. Reminds me of Palmer.... The guy felt good enough about the franchise structure to sign a long-term deal with the team. These deals make trades extremely difficult. I understand he's mad about the GM selection, but am confused as to why..... Does he think that his contract makes him a player in GM selection? I don't care how good your QB might be, I don't think players should be involved in choosing coaches and choosing management. There has to be a division of talent and labor.