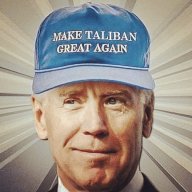 I'll slap you with my member
Joined

Apr 22, 2013
Location
Hoopla Cash

$ 818.00
Up to this point Illinois has looked good against decent competition and looked solid for 32 minutes at Oregon. They had Oregon down 10, then slowed down the offense and Oregon's defense stepped up as well.
Jaylon needs to start over Tracy Abrams. Tracy had 3 costly turnovers late in that game against Oregon. I like Jaylon's upside, his defense is pretty good and he penetrates well and can find open guys. his shot needs work, but it's not like Tracy is lighting it up.
This team could surprise Mizzou. I know Mizzou beat UCLA at home, but they haven't been on the road for a good test yet or a neutral court.
Illinois had GATech on the road and Oregon in Portland. I hope we can beat these guys, I am sick of hearing their

Illini fans are you out there?