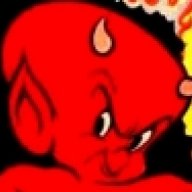 Super Moderator
Staff member
Admin
Just pulled this off of Fantrax twitter feed:

@Fantrax
12h (2:00 pm EST Wednesday) We are clearing out all of the stats from week 5 as what our old provider sent cannot be relied upon. We are working around the clock to onboard our new stat provider and are hoping to have NFL up by Sunday. At this time we do not see NCAAF updated until next week.
Fired their stat provider. Can't say I blame them, but hope the new stat provider can do the job.