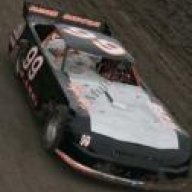 When all else fails, Smack em' in the Mouth!
Just watched Broner win by a ton against Santiago.
Who you ask?
That is the problem.
Judges I feel have decided who will win a fight before the fight if it goes to the scorecards.

The known name or money maker will always get every round that a judge can bend manipulate or whatever for him.

Scoring is crazy inaccurate for the most part. Even if you get one judge trying to score a match kind of objectively, you got the other two following status quo.
I get when commentators try to lean one way over the other, but they arent judging a fight.

See it a lot in the lesser fights how horrible judging is. No one notices because they arent household names, but Boxing is horrific when it comes to the scorecards.
They got to change something.
Boxing is broken.